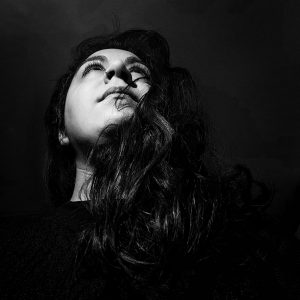 Elisa Giuliano was born in a small town in the Sicilian hinterland.
In July 2014 she attained an honors degree in Visual Communication, Photography address, at the IED – Istituto Europeo di Design of Turin, and started to work as retoucher for the e-commerce of Gucci Firenze.
In 2015 she joins the collective Cesura collective, where she approaches the world of documentary photography and fine art.
In 2016 she's editorial assistant and logistic manager at MeMo, a cooperative founded by a group of award-winning photographers committed to covering the stories affecting the world around us.
Since 2017 she's co-founder of Cluster Collective, a group of visual researchers that use new technologies to promote artistic and creative values.
From 2018 to 2020 she joined Benetton Studios in Treviso, and from mid 2020 she has been a freelance photographer, retoucher & visual designer, working mostly for advertising, reportage and fashion industry.

Awards and Exhibitions
The Holi Project / The Sound of an Avalanche / Penelope & Ulysses (2021) – Off Topic – Turin – Collective exhibition with Marco Vesco (Illustrator);
The Family of No Man (2018) – Cosmos – Arles – Collective exhibition;
Memories (2018) – Phos Centro Fotografia – Turin – Collective exhibition with Elisa Giuliano, Sophie-Anne Herin, Silvia Mangosio and Luca Vianello;
and not end – Vista e Suono (2015) – Cherasco (CN) – Collective exhibition;
Kidney Wellness (2014) – Circolo dei Lettori – Turin – Collective exhibition;
Archivio Queer Italia (since 2013) – Inclusion of "Families of Choice" project within the archive;
Randazzo Arte (2013) – "Corrosione" – photography section winner;
Publications
She has published in Italian and international magazines and newspapers, has collaborated with GIN (Giornale Italiano di Nephrology), Città Aperta Edizioni, for independent projects and she has collaborated in festivals such as Biennale Democrazia, Torino Film Festival, Artissima Fair, The Others Fair, Operae and Collisioni.

Let's work togheter!
I've worked with